Partnerships
We are proud partners of the Women's & Children's Hospital Foundation, The Salvation Army and Paws for Change.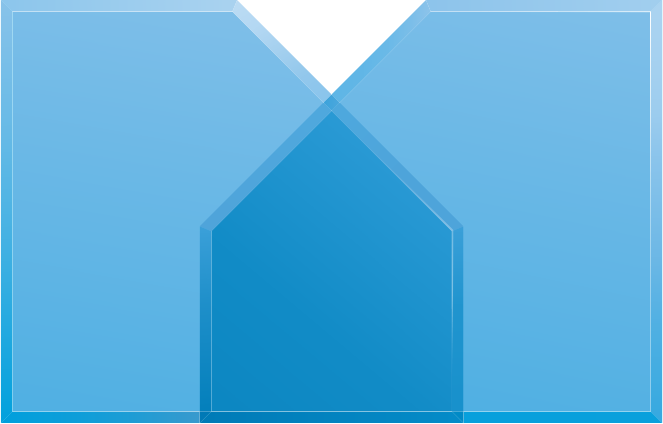 Our iconic Pavilion was first prize in the Women's & Children's Hospital Foundation 2019 Mega Home Lottery.
Capturing all the grandeur of a more traditional home, whilst containing stunning modern design features, our iconic Pavilion at Blackwood Park boasts an abundance of sophistication and style.
This was a very rare opportunity to own this unique home, whilst supporting the important work of the Women's & Children's Hospital Foundation.

Medallion Homes are proud to have partnered with The Salvation Army in South Australia to build two, purpose-designed homes which will be used as shelters for victims of domestic violence.
The Salvation Army are a well known and respected national organisation and, as one of the largest welfare providers in South Australia, they help transform lives and care for people in need on a daily basis. Domestic violence is one such area that their services are called upon. This serious issue is unfortunately on the increase – placing more demand on the services and short term housing options the Salvation Army can offer.
Peter Katelanis, Managing Director of Medallion Homes, has been an ardent supporter of The Salvation Army and approached them with the idea of forming a partnership with them that would see Medallion Homes giving back to those in need.
The resulting Domestic Violence Accommodation Project was launched and embraced by staff and suppliers as a project they were keen to support. Many of our suppliers and contractors were happy to be on board with this worthwhile project and without their valuable contributions, this project couldn't have come together in such a seamless and expedient manner. Medallion Homes and their associated staff, suppliers and contractors are proud to have been involved in this valuable project.
To acknowledge the efforts of Medallion Homes in coordinating the project and to thank those suppliers and contractors who generously donated time, effort and product along the way, The Salvation Army held a recent 'appreciation event' in which all supporters were presented with a formal appreciation plaque.
See full list of Donors

Tony Abaro & Ryan Medwell
Actron Air
Adami's Sand & Metal
Adelaide Pest Control
Adelaide Fence Centre
Air Diffusion Agencies
Bianco Reinforcing
Bianco Construction Supplies
Boral Construction Materials
Boral Holloston Masonry
Bradbury Roofing
Broadview Roofing
Bunnings Group Ltd
Carpentry Innovations
Chris Christopoulos
Clipsal
Coastal Transport
Collective Thinking
D&S Saliba Creative Concrete
Jack Consalvo
Creative Linings
Darius Dilena Bricklaying
Ezyrend
Fyfe Surveyors Pty Ltd
Frank 'n' Cath's Window Cleaning
Gallettas Engineering
Fielders Steel Roofing
Gliderol Garage Doors
Glynde Painters
Halls Cranes
Haul 'n' Earth
Vito Mezzino
Haymes Paint
HJ & KM Doe Pty Ltd
H & K Concrete Pumping
Lafarge Plasterboard
Mohammed Hoblos
Medallion Homes
Martin Mortiboy
Greg Hodge
Peter Ikonomopoulos
Italia Ceramic Supplies
Jag Kitchens
Kall Corp Pty Ltd
Kennedy Constructions
Lino Concrete & Earthmoving
Sebastian Mafodda
Maxiplas
Miele
Don & Josh McCafferty
Oakridge Building Services
Performance Tiling
Pete's Eco Paintng Solutions
Pine Design Truss & Timber
Glyn Plumb
Premier Insulation
Profile Wardrobes
PSG Boffa Russo
Johnny Rahme
Andrew Roach
Residence Building Group
Routley Trading
John Sage
The Blind Man
Seaview Joinery
Somerset Environmental Services
Spartan Concrete Construction
Star Electrical
Wayne Stanbury
Stegbar
Steve Halls Pressure Cleaning
TC & KR De Ron Retaining Walls & Landscaping
Tilemania
Trevor John & Associates
Ultima Air
Unitex SA
Universal Waterproofing
Tony Virgo
Ward Plumbers
Wingfield Demolition
Zappia Carpets
Zoumgrig Foundations

Medallion Homes are pleased to announce their ongoing support as a major sponsor of Paws For Change.
Dogs were one of the first animals to be domesticated and have evolved into the ever present, ever loyal companions of humans ever since. Dogs benefit their human companions in many ways. Studies suggest companion animals increase well-being in their owners; therapy dogs promote improvement in human physical, social, emotional and cognitive functioning; and provide the perfect antidote for loneliness amongst those otherwise alone in our community.
Yet, there are many cases of dog abuse within our own country, let alone the horrific abuse and slaughter of millions of dogs in Asian countries as part of the dog meat trade. Although based in South Australia, Paws For Change's aim is to create a better world for dogs on both a domestic and international level through education, awareness, legislation and activism campaigns.
With the help of Medallion Homes as a major sponsor and through other fundraising efforts, Paws For Change aims to combat irresponsible breeding and ownership; support the research and implementation of more dogs for animal assisted therapy; reduce the rate of unnecessary euthanasia by supporting independent no-kill shelters; and seeking to end the international atrocity of the dog meat trade through a variety of short and long term goals.
Ongoing fundraising efforts will help tackle the domestic and international abuse of dogs, as well as being a voice for those dogs abused and tortured as part of the dog meat trade overseas and Medallion Homes are proud to support this worthwhile cause.