During March Rundle Street is closed to vehicles and the East End comes alive. Anytime this happens in Adelaide there seems to be a fever pitch of anticipation to party. The side walks are lined with smiling faces as the scent of wood oven smoke draws the hungry masses to food stalls. Every alfresco setting is stacked with conversation, family and friends discussing shows to see, comedians to catch and choirs to sing along to. The architecture of the city does it's best work, with the light dancing off the iconic Victorian facades and the glow of festoon beginning to charm the night.
Being Australia's Biggest Arts Festival and the world's second-largest annual arts festival comes naturally to The Adelaide Fringe.
Between mid-February and mid-March each year, it features more than 7,000 artists from around Australia and the world. Over 1,300 events are staged in hundreds of venues, which include work in a huge variety of performing and visual art forms. The city becomes electric. The streets are lit by the energy of people from all walks of life.
The Adelaide Fringe came to life in 1960 and has become the back bone for the cities posture in the arts. Big and small, pop-up and permanent venues all come to life with imagination-sparking performances. The Fringe features many free events alongside ticketed events for the duration of the festival.
In 2023 the Adelaide Fringe became the first festival in Australia to sell 1 million tickets. The main temporary venue hubs are 'The Garden of Unearthly Delights', 'Gluttony' and 'The Wonderland' and 500 other temporary and permanent venues hosting Fringe events are scattered across the city, suburbs and region.
The Fringe attracts many international visitors from all over Australia and in 2023 generated an estimated A$100 million in gross economic expenditure for South Australia.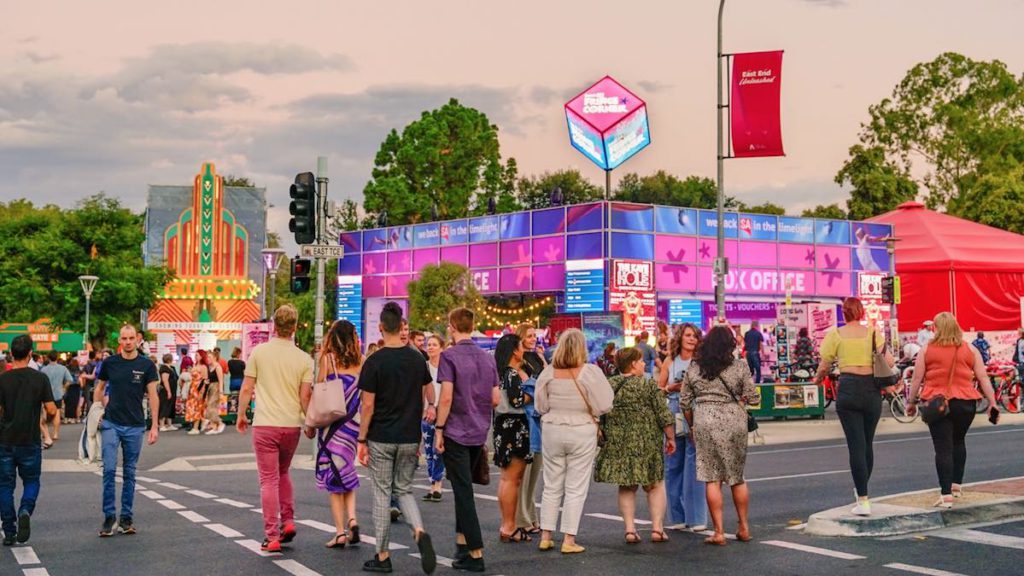 The sheer breadth of entertainment on display is synonymous with the world class programming of the festival. Whether It's comedy, musical, theatre, film or street performance there is a piece of "fringe" for everyone. There is a true sense of magic in the air as the summer twilight fades on another unforgettable Fringe season.