One way to share lived history is on a plate.
Adelaide owes so much of its appeal to the questing, cosmopolitan spirit of their founding cultures, and this rich diversity of ethnicities can be experienced at Adelaide's Chinatown.
Chinatown refers to a precinct adjacent to the Adelaide Central Market. It covers a four square block radius along Gouger, Grote Street and King William Road.
The dishes, sounds, tastes and smells highlight the skipping across Asia, flavours blending harmoniously rather than haphazardly – including flavours from China, Philippines, Indonesia, Thailand, East Timor, Vietnam, Sri Lanka, Korea and Singapore, plus many more.
It's a blend of five star restaurants, including hawker style shops, Chinese bakeries, specialty supermarkets, produce stalls, food courts and restaurants. Souvenir shops. But its heartline is on pedestrian-only Moonta Street, which can't be missed with its Paifang archways that bookend the north and south entrances, guarded by large gilded lions.
Either side of the thoroughfare presents two large mess halls of Asian food purveyors; in the new Arcade and established Chinatown Plaza, where people congregate, trade, live life and engage.
The arrival of immigrants from Asia, and dozens of Chinese labourers from the Victorian Gold Rush in the 1850s, particularly, a concentrated settlement in the market area saw the beginning of Chinatown and Chinese inspired architecture.
Pagoda style roofs, red lanterns, popular ethnic enclaves. It's a beautiful work of art created in the style of the Qing Dynasty and harkens a revitalisation of the city centre.
Chinatown in Adelaide began to grow in the 1970s and 1980s with the influx of Asian migrants particularly from Vietnam, but now, the area is a melange, representing over 20 cultures and over 100 vendors.
Every day of the week, the precinct thrives with locals all provisioning for the week's meals, getting a quick massage or tucking into breakfasts of noodle soup or yum cha, while business people take a nourishing lunch hour with serves of bronzed soy-sauce chicken, crispy sweet char siew and pork barbecue.
With a strong sense of community and prideful culture, the Chinatown precinct is also host to the hive of the OzAsia festival, Chinese New Years, The Lucky Dumpling Market and Moon Lantern Trail throughout the year.
The Chinatown precinct certainly conveys the wisdom of a Chinese proverb – 'to the ruler, the people are heaven; to the people, food is heaven'.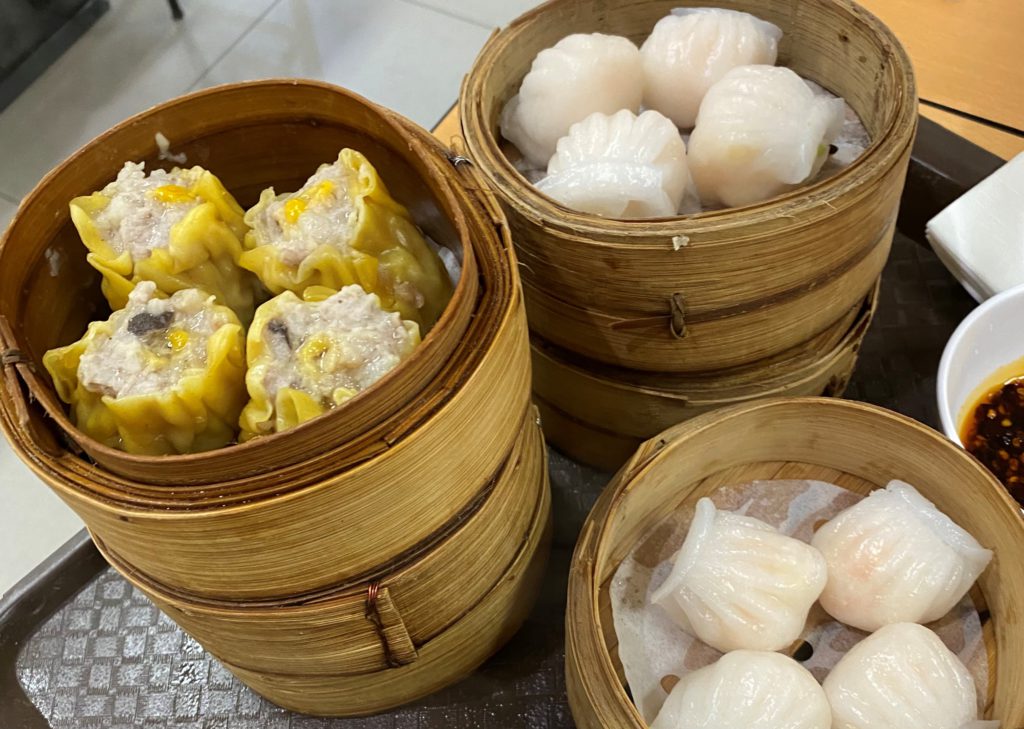 Must try:
Hainanese chicken rice from China Town Cafe is an absolute must, with the rare generosity of free self-serve chili oil.
Ryos' Noodles for ramen is simple but spectacular, with small quarters, tiny tables you share with other visitors, and no bookings allowed.
For impromptu and after drinks dining, East Taste Cafe is an old faithful for satiating meals with friends– try the shallot pancakes.
Just off Gouger Street, Shanxi Noodle Bar is kept secret for homemade chinese provincial meals – try the Pork Minced Noodles Soup.